The History of the Alberta Enterprise Group
In 2007 a group of business leaders banded together to create an ambitious new business advocacy organization. The mandate of the group was to make Alberta a better place to live and do business, thereby creating long-term and unprecedented prosperity for every Albertan.
Over the years, both collectively and as individual members of AEG, we've succeeded in sharing Alberta's story with the world. We effectively communicate the benefits of doing business in our province, we positively inform the public and policy makers on complex and challenging issues facing the province and the country, and we create real change as the community requires.
AEG members employ over 150,000 Albertans and generate billions in economic activity each year, stimulating and guiding the business climate to better serve us all.
Why AEG?
Advance your business with the many advantages provided through AEG, an organization that connects Alberta's business leaders with decision makers and stakeholders across the region. Get in the know and have a hand in influencing the success of your business and others like it. Put your bottom line in focus with a group that has their finger on the pulse.
Herve Faucher
Calgary, AB
Mr. Faucher is a business man with diverse business interests. He is also Director of GMS Aggregrates Inc., an aggregate business located north of Fort McMurray in the heart of the oil sands deposits. GMS Aggregates is the sole owner of the Glacier Outwash gravel deposit. Mr. Faucher is also Director of
Teresa Haykowsky
Edmonton, AB
Ms. Haykowsky is a lawyer at McLennan Ross LLP. She advises on management-side labour and employment law for organizations from many different industry sectors in Alberta, Quebec and Nunavut and provides recommendations on the labour and employment aspect of day-to-day
Steven Kim
Edmonton, AB
Steven is an Investment Advisor with RBC Wealth Management, Dominion Securities. Mr. Kim is a graduate of the University of Alberta, where he obtained a Bachelor of Commerce Degree with a major in Finance. A firm believer in ongoing education, he has acquired the advanced industry designations of
Bryan Kneller
Canmore, AB
Bryan is Senior Vice President of Ledcor's Constructors Group. He received his degree in Civil Engineering from the University of Alberta and is a dedicated professional engineer with over 34 years of experience in heavy civil, mining, infrastructure, and industrial construction projects.
Jason T. Marino
St. Albert, AB
Mr. Marino is Associate General Counsel, Liquids Pipelines Operations Law with Enbridge Pipelines Inc., a position he has held since April 2013. In that role, he is responsible for providing strategic legal counsel and leadership to Liquids Pipelines and Major Projects senior management and other internal
Bruno Muller
Sherwood Park, AB
Mr. Muller is President & CEO of Caron Transportation Systems, Caron Transportation Systems USA and Interload Services Ltd. These three companies provide safe, dependable service to the mining, oilfield, petrochemical, pulp/paper, water treatment, manufacturing and
Tim Shipton
Edmonton, AB
Tim Shipton is the Vice President of Corporate Communications & Government Relations for the Oilers Entertainment Group (OEG), the parent company of the Edmonton Oilers Hockey Club. OEG is focused on expanding a broad range of sports and entertainment offerings, delivering outstanding fan
Marlea Sleeman
Edmonton, AB
Marlea Sleeman is President of Sil Industrial Minerals, Canada's largest frac sand and industrial sand producer, servicing over 30 industries across Western Canada and North-Western USA. Her experience with Sil includes leading design and implementation of process technology for
Greg Stahl
Calgary, AB
Greg is President and CEO of New West Truck Centres, an international company based out of Alberta. Mr. Stahl is a graduate of Principia College. Greg has been a member of the Calgary Motor Dealer Association, Alberta Motor Transportation Association, and Motor Dealer Association of Alberta since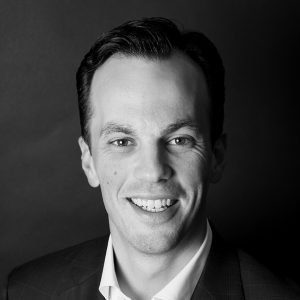 Ryan Wass
Edmonton, AB
Ryan is Executive Vice President of HighStreet Insurance Group, an Alberta based privately held business which provides risk management and insurance advisory services to domestic and foreign clients.
Ryan has over a decade of experience providing risk management, insurance consulting and claims advocacy to businesses across Western Canada. Ryan attended MacEwan University, majoring in Risk Management, and holds advanced industry designations including Canadian Risk Management (CRM) and Fellow Chartered Insurance Professional (FCIP).
His volunteer activities include currently serving on the boards of Alberta Enterprise Group (AEG), Sport Central, the Mark Spector Golf Classic and several other community organizations.[/hide-this-part]
Brian Wyatt
Sherwood Park, AB
Mr. Wyatt is a Partner and Executive Vice President with Newad Media, an out-of-home advertising company with offices in Montreal, Toronto, Vancouver, Calgary and Edmonton and approximately 250 full-time employees. Mr. Wyatt currently serves on the Board of the Indoor Billboard Advertising