Presented by the Alberta Council of Technologies and Alberta Enterprise Group
Event Sponsor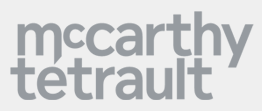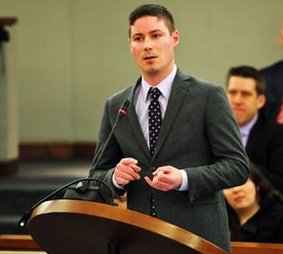 Please join Edmonton's business community at Edmonton's Yellowhead Brewery on June 17th, when Chris Schafer, Public Policy Lead for Uber Canada, discusses the advent of new on-demand transportation and ridesharing. Mr. Schafer will share his insights on innovations in urban transportation and the impact this is having on city and economic life. The open discussion will also explore what regulatory solutions should be considered and adopted here in Canada to welcome new transportation network companies.
Uber and other ride-sharing services are evolving the way the world moves. By seamlessly connecting riders to drivers through mobile applications, these companies are making cities more accessible, opening up more possibilities for riders and more business for drivers. From its founding in 2009 to its launches in over 250 cities today, Uber's rapidly expanding global presence is making news around the world.
Chris Schafer will talk about how transportation network companies operate and the impact they can have here in Canada. Mr. Schafer will also outline the need to find progressive regulatory solutions that help ensure public safety and expand urban transportation options.
Mark your calendars and join this timely conversation on the convergence of technology and transportation.
Appetizers and a cocktail, wine or beer of your choice will be served. All attendees will be given a special promo code to receive $20 off their first Uber ride.
June 17th, 2015
5:00-7:00 p.m.
Yellowhead Brewery
10229-105 street
Edmonton, AB
Tickets
AEG/ABCtech Members: $24 (check for special promo code)
Non members: $30
Chris Shafer
Chris Schafer is a Public Policy Manager with Uber Canada. Prior to joining Uber, Chris was an associate with Gowling Lafleur Henderson LLP, practicing regulatory law, in addition to having served as an executive director of a legal foundation and legal commentator for a news channel. With a background in politics, Chris is also a published writer, having authored numerous political and public policy articles and studies for think tanks, journals, and newspapers. Chris has an Hons. B.A. in political science from Wilfrid Laurier University, an M.A. in political science from the University of Western Ontario, and an L.L.B. from Osgoode Hall Law School.
About ABCtech
The Alberta Council of Technologies (ABCtech) advocates for the diversification of Alberta's economy through technology.  With over 12,000 subscribers, ABCtech helps inform and mobilize networks of like-minded individuals for advancing the commercialization of a wide spectrum of emerging technologies.
For more information about ABCtech, contact at pkinkaide@shaw.ca
About AEG
The Alberta Enterprise Group (AEG) is the only group of its kind that puts direct action for Alberta business at its core. Being part of AEG means being part of a community of Alberta business leaders who believe in driving change and building a brighter, more prosperous future for all Albertans. By sharing information, advocating for Alberta business, and building bridges to new markets, AEG provides a voice to members on important issues facing business today.
Alberta Enterprise Group is a non-profit, member based organization whose members employ more than 150,000 Canadians across all sectors of the economy.