Click here to view a PDF file of the study.
Increasing corporate taxes would kill jobs and investment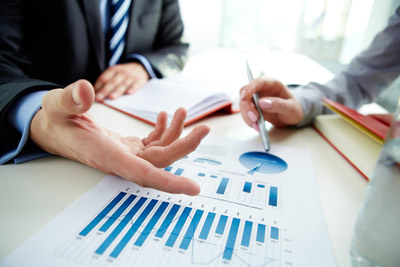 EDMONTON: Analysis released today by the Alberta Enterprise Group (AEG), a not-for-profit business advocacy organization representing businesses in all sectors of the economy, shows increasing business taxes would kill jobs and investment, increase consumer prices and reduce wages for workers.
The report, which draws from a wide range of peer-reviewed research and commissioned studies, makes the case that Alberta's existing business tax structure has paid enormous dividends for all Albertans – who have benefited from the fastest-growing economy in Canada.
Albertans have prospered under current business tax structure
Between 2004 and 2013, total private sector business investment in Canada amounted to $1.6 trillion. Of that, $535 billion flowed into Alberta, Ontario at $410 billion, Quebec $227 billion and British Columbia $183 billion.
In percentage terms, Alberta attracted 33.4 percent of that $1.6 trillion in investment, while Ontario received 25.6 percent, Quebec 14.1 percent and British Columbia's was 11.4 percent.
Of note, between 2004 and 2013, Alberta created 404,000 full-time jobs – more than Ontario's 401,000 jobs —a province with over three times Alberta's population. "Alberta's economic success over the last decade has been no accident," said AEG Vice President David MacLean. "Our competitive business tax environment has resulted in higher wages, more plentiful job opportunities and an historic level of investment. When you contrast that with British Columbia, where investment dropped after they raised business taxes, it's clear Albertans should stay the course."
Governments of all partisan stripes have reduced business taxes
AEG argues that Albertans should not accept the myth that higher business taxes are cost-free for citizens, pointing out that governments of every partisan stripe began to reduce corporate tax rates in Canada, beginning in the late 1990s: Federal Liberals, the Saskatchewan NDP and Alberta's Progressive Conservatives.
A landmark study by the Liberal federal government in 1998 found that, as a result of internationally non-competitive tax rates, Canada's corporate income tax base was being eroded. The federal Liberal government then acted to reduce and reform federal business taxes. Provincially, a 2005 report by the New Democratic Party government of Saskatchewan resulted in that province making the most significant business tax reductions in its history. In Alberta, the Business Tax Review Committee, commissioned by the Progressive Conservative government, found in 2000 that the combination of federal and Alberta business taxes were higher than international competitors like the United Kingdom, France and Australia. The government responded with a commitment to reduce them.
"Time and again, the research has shown that high business taxes kill investment and jobs," said MacLean. "Governments around the world are cutting business taxes, not increasing them. Economist Jack Mintz has pointed out that, ?for each dollar raised from increased corporate taxes, the Alberta economy loses $82."
Budget challenges need to be addressed, but business tax hikes not the solution
The AEG study acknowledges the serious budget challenges facing the government, but urges the province to look at expenditures, in conjunction with the significant tax increases proposed in the 2015 budget, to close the budget gap. Further tax increases — particularly on business – would only harm Alberta's competitiveness, reduce investment and ultimately result in job losses.
Click here to view a PDF file of the study.
For more information, please contact AEG's David MacLean at (780) 965-4691 or by email at dmaclean@albertaenterprise.ca